Archive for December 2018
For many kids this holiday season a new phone or tech device is high on their wish list. Monitoring your kids' use of the internet by sitting with them is the most ideal way to keep them away from all the threats possible online. But this isn't possible all the time. So, to make sure that your kids are safe using the internet when you aren't around, there are a number internet safety rules that your kids should know.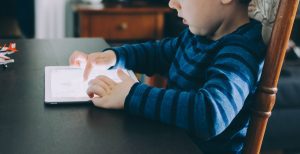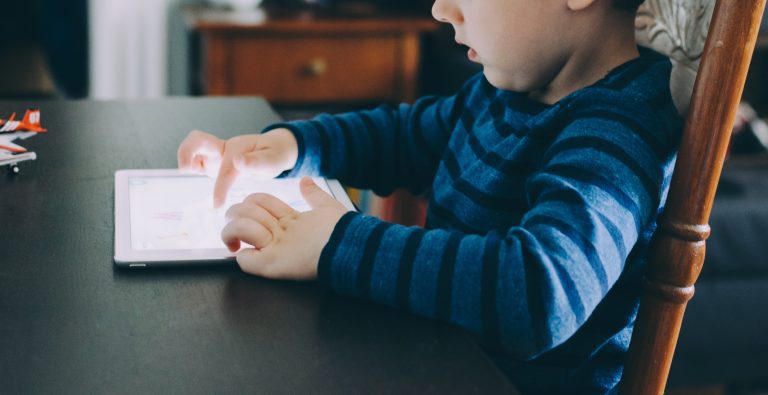 1. Follow the specific time to use the computer. Explain to them why there is a need to set internet time. Let them develop obedience as a virtue and a sense of responsibility for their actions.
2. Never share personal information to strangers you meet online. These include: name, home address, phone number, email address, password, school information, bank account information, and credit card numbers. Online predators are everywhere and their main targets are your kids who are innocently giving their personal information that can put their safety on the line.
3. Never engage in online gambling. Gambling is simply, taking risks. And most of the time the risks are high.
4. Use a pseudo name or nickname when using instant messaging or entering chat rooms.
5. Avoid filling out online contests, surveys, and registration forms. They ask too much personal information including email address. Take note that spammers can collect email addresses from the web using programs such as bots, crawlers, and spiders.
6. Never open, download attachments, and reply to emails from unknown senders. The best way for spammers to know if the addresses are correct is by receiving a reply. So teach your kids to remove spam immediately from their inbox. Also, attachments from spam usually contain viruses that can cause damage to your file and computer.
7. Stay in moderated public chart rooms and avoid private chats. This will keep your kids away from harassing other people.
8. Teach them to ask permission first before meeting up with someone you meet online. The rule of the thumb is clear: never trust anyone you meet online. People may not be who they say they are.
9. Check before downloading anything. There are free downloadable programs on the internet with free spyware and viruses as well. Ask your parents first about the program even if the programs come from reputable sites.
10. If they see some images or web contents that are disturbing, instruct your kids to tell you right away.
TLC For Kids, Inc. has been St. Louis' premier nanny and babysitting agency for over 30 years. TLC For Kids' dedicated staff is ready to assist you in finding nannies, tutors, newborn care specialists, sitters and more.  Reach us at tlc@tlcforkids.com or 314-725-5660
If you are thinking about starting to potty train your toddler, there are a few questions you should ask yourself before you begin potty training. Being well prepared for this challenging transition from diapers to potty is one of the best things you can do to make this as easy as possible on your child.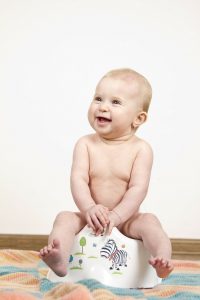 Before you start potty training, be sure that you have discussed and included your nanny in your plan. Communication is key with all parties involved, so be sure that you are all on the same page when it comes to potty training. If not, it will be frustrating for all when you are not successful.
1. Is My Child Ready?
You want to start potty training at just the right time. You will know that your child is ready when he or she gets more interested in you going to the potty, tells you right away when the diaper is wet or pulls on it and seems uncomfortable with it. Give potty training a try, if your child doesn't seem ready despite the signs, wait a few weeks and try again.
2. Am I Ready?
Just as important as your child being ready is that you are ready. Prepare yourself mentally for the transition from diaper to potty for your child. You will need a lot of patience and understanding. There are going to be resentment, tears and the occasional accident. Make sure you are prepared for this so you can stay calm and supportive for your child.
3. Do We Need A Potty Chair?
A regular toilet is very intimidating for a child. The seat is rather large and your child will have to hold on to avoid falling in. In addition things vanish in there when you flash which can be a pretty scary thought for your child. Many kids are more comfortable with a potty chair at first. After a few weeks you should be able to move on to a potty seat insert that fits on your regular toilet eliminating the potty cleanup.
4. Should We Use A Potty Doll?
A potty doll is not a necessity when it comes to potty training, but can be a great tool. A potty doll will pee like an actual child and usually comes with diapers, panties and a potty chair. The doll can help tremendously during the pre-potty training phase when you are getting your child used to the idea of going in the potty instead of the diaper. You can illustrate whats supposed to happen on the doll and let your child warm up to the idea by playing with the doll in the same fashion. When you are ready to potty train, put the doll on the potty right next to your child.
5. Should We Use Potty Training Rewards?
Before you start potty training, you should decide if you are going to use some sort of rewards as encouragement for your child, or if you will simply make your child feel great about his successes by being his cheer leader. Simple potty training rewards can include stickers, candy like a few jellybeans or M&Ms, or you can use some sort of tracking chart for bigger rewards (i.e. If you use the potty for an entire week without accident, you get a small toy). Using simple rewards can be a great potty training tool, but it isn't by any means necessary as long as you get the message across to your child that you are proud of him.
Take a few minutes to answer these potty training questions for yourself and go over them with your spouse and your caregiver, to ensure you are all on the same page before you start potty training your child. It will help you give your child a clear picture of what you are trying to accomplish and will cut down on any confusion for everyone.