TLC Announces Nanny Training Affiliation
TLC Founder Sharon Graff Radell announces Nanny Training affiliation with Foundation Practice for Nannies, a CACHE Endorsed Learning Program.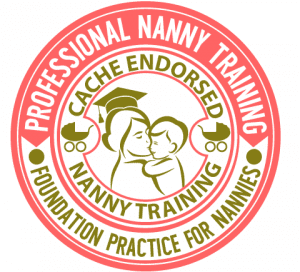 Foundation Practice for Nannies is a CACHE Endorsed Learning Program designed by award-winning nanny and recognized industry expert Michelle LaRowe. The course consists of 13 lessons designed specifically for nannies and covers topics including child development, health and safety, nutrition, creating optimal environments for children cared for by nannies, professionalism, and unique situations nannies face. Each lesson has an introductory video, course content, resources, and a quiz. Once all lesson quizzes are completed, students can access the final exam. Upon passing the final exam, a joint certificate from Nanny Stella, Inc. and NannyTraining.com will be accessible immediately and available for download. A CACHE certificate will be requested and mailed directly to the student at the mailing address provided.
How Long Does It Take?
The course typically takes 15 to 30 hours to complete. It is taken completely online and students progress at their own pace.
What is CACHE?
CACHE is a UK based organization that was established in 1945 by the Ministry of Health under the name of the National Nursery Examination Board (NNEB). The board set the syllabus for the first national examination which took place in 1947. In 1994, the NNEB merged with the Council for Early Years Awards to form CACHE. In 2001, they incorporated the National Association for Maternal and Child Welfare and in 2015, they became part of NCFE.
TLC Nannies: purchase your Foundation Practice for Nannies here http://nannystella.com/foundation-practice-for-nannies/ and use code tlcnannies to take 10% off your purchase price! Please note, for nannies who opt to do a payment plan, no discount is available and no code can be entered.
TLC For Kids, Inc. has been St. Louis' premier nanny and babysitting agency for over 30 years. TLC For Kids' dedicated staff is ready to assist you in finding nannies, tutors, newborn care specialists, sitters and more.  Reach us at tlc@tlcforkids.com or 314-725-5660