Why you Should Use a Nanny Agency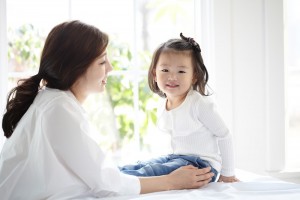 Need childcare?  Have you thought about hiring a full-time or part-time nanny? St. Louis families have been using TLC for Kids to help them find nannies for over thirty years and so should you!
We've put together a list of reasons why you should use a nanny agency to conduct your nanny search.
1. A nanny agency only sends you vetted nannies.  The agency does extensive screening and personally interviews the candidates.  This makes the process much safer for your and your family.
2. Using a nanny agency makes the process more personal. A placement counselor  will get to know you and find out what is uniquely important to your family and will send you candidates that fit your pre-determined qualifications.
3. A nanny agency gives you a manageable number of candidates. Fewer is better so that parents are not overwhelmed by a sea of possibilities.
4. Using a nanny agency saves you a lot of time and energy sifting through sometimes hundreds of candidates.
5. When using a nanny agency  you will work with a placement counselor who will step you through the whole process of interviewing and negotiating employment agreements; will provide payroll and tax direction; and will be a helpful resource throughout the period of the nanny's employment.
6. Families who want the best nannies use agencies because the highest quality nannies work exclusively with nanny agencies. They do not want to call strangers from a blind posting. Agencies offer them a safe, professional representation.
To learn more TLC for Kids visit our website or call Debbie at 314-725-5660.
TLC For Kids, Inc. has been St. Louis' premier nanny and babysitting agency  for over 30 years.   TLC For Kids' dedicated staff is ready to assist you in finding nannies, tutors, newborn care specialists, sitters and more.  Reach us at info@tlcforkids.com or 314-725-5660.