Nanny Training in Today's Job Market
Being a nanny is a very rewarding career. With more people entering the in-home childcare field the competition for jobs is getting harder. One way to stand out above the rest is to participate in nanny training. Keeping your skills set current leads to job security.  Remember a good nanny is invaluable to a family!
TLC for Kids requires all nannies to be CPR and First-Aid certified.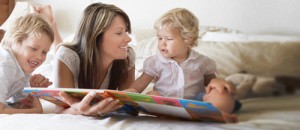 TLC also recommends taking continuing education courses in Childcare and Early Childhood Development.
A few in-home childcare organizations offer nanny training. Read the blog by Homework Solutions to learn more. Consider attending Nannypalooza West or Nannypalooza East this year, or maybe NAEYC is favorite. Don't forget online options including Nanny Coaching Team, Nanny Care Hub, or NannyTraining.com.