Finding Quality Childcare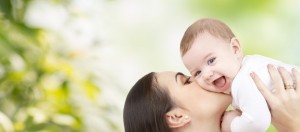 Finding childcare can be hard for families. In a recent survey of Parents readers who use child care, 84 percent said that finding affordable, quality care is either a challenge, very hard, or impossible. It doesn't have to be! TLC for Kids had been helping families find quality childcare for over 30 years.
Our clients have shared with us that they appreciate our service and love the nannies we represent. One client said after hiring his TLC nanny that for the first time he left home not worried about his baby. Another family said things are going great and the nanny and boys are quickly developing a relationship.
Clients say the same thing about their babysitters. TLC sitters arrive on time and are ready to work. One of new members recently said, "She arrived as early as she could to help me be sure we had everything covered—in spite of horrendous traffic and short notice for my request. We enjoyed her as did the kids. I am sure we will be calling TLC again!?"
Call TLC at 314-725-5660 to learn more about how our personal service can help you hire professional nannies and babysitters. Or, visit our website tlcforkids.com.