Cold and Flu season is upon us. Make sure you've stocked up on all the essentials – cold medicine, thermometer, throat drops, tea, and get your flu shot. Another item to cross off your list should be to contact TLC and be registered for our backup care. Be prepared when the unexpected arrives. A reminder to caregivers, when doing a sick care job for TLC always follow the parent's guidelines and remember to get permission in writing before giving any medicine.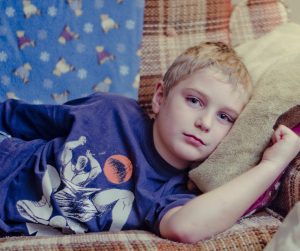 Here are a couple of extra tips to keep in mind when caring for sick kids.
1.  Always use a digital thermometer.  The most accurate way to take a temperature for a child over the age of one is with orally with a digital thermometer.
2. Don't treat kids under the age of 12 with a multi-symptom cold medicine.  The best way to treat a cold is by using a humidifier, a saline solution for the nose, and by giving lots of fluids. With parents permission you can give acetaminophen or ibuprofen for fevers or achiness.
3. Always use the medicine dispenser that came with the medicine.  Teaspoons used in everyday kitchen ware can vary from set to set.
For more tips on treating sick kids you can read the entire
article.
  It's interesting to see that some things we may have been taught to do (or that we did as a kid) aren't recommended anymore.
Remember to wash your hands, get plenty of rest, and drink lots of water so you can stay healthy!