Creating a Safe Sleep Environment for Baby
Our guest post today comes from Newborn Care Solutions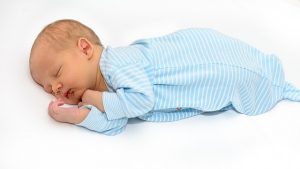 I sat down today to review a ton of information for a client I am seeing next week. I am going into the home of first time parents-to-be to teach them the baby basics; essentially a baby "boot-camp" if you will. I LOVE working with first-time parents—there is an amazement and wonder that they hold that just makes me smile and the confidence they gain in their newly learned skills is a fantastic site to behold!
However, as I reviewed information I have seen a thousand times at least, it reminded me that new parents are made every day, and safety is never out of style. So I want to talk about crib safety today.
Continue reading for guidelines are set forth by the American Academy of Pediatrics (AAP) and additional information from Newborn Care Solutions.
TLC Family Care is ready to assist you and your growing family. So, whether you are expecting and want to set up  a caregiver before your baby arrives, or already have a newborn and need help, call TLC Family Care today: (314) 725-5660 or tlc@tlcforkids.com
Notes
Membership Rates Waived for Medical Professionals and First Responders

March 19, 2020

TLC is currently offering FREE MEMBERSHIP to all Medical Professionals and First Responders. We know you cannot work at home and want to help you ensure you have solid care arrangements for your loved ones. - Call TLC at 314.725.5660 to learn more and get started.