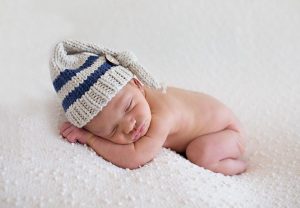 Congratulations on your new baby!! Bringing home a new baby is a transition for everyone. Getting to know your little one and introducing them to the world is such a beautiful thing. However, there might be stressful times during those first few weeks and months. Mom is recovering, Mom and Dad are sleep deprived, and siblings want more attention.
TLC Family Care understands this  transitional period requires an extra set of hands.  So,  we are here to help everyone adjust to the newest addition to your family. Consider hiring a Newborn Night Nanny or Newborn Care Specialist to assist during this time.
1 .      Newborn Overnight Nanny.  At TLC Family Care, we have Newborn Overnight Nannies. An Newborn Overnight Nanny is a caregiver that comes to your house around bedtime and stays awake through the night (they are required to stay awake the entire time) to take care of the baby when he/she wakes up. The overnight nanny will feed the baby(or bring baby to mom for nursing), change, rock and put the baby back to sleep. This allows new parents to catch up on some much needed rest and enjoy a full night's sleep because they know their baby is receiving the best care possible.
2.      Newborn Care Specialist.  If daytime help is what you need, TLC Family Care also offers child care providers who are newborn care specialists. Newborn Care Specialists help parents in their home the first few weeks or months of baby's life in a number of ways. Newborn Specialists help with parent education, feeding/breastfeeding, basic baby care, and light housekeeping. Newborn Care Specialists can also help older siblings adjust to sharing mom and dad's attention with a new baby in the house. Whether you are a seasoned mom or new to parenting, an NCS is a wonderful option to help your family adjust.
TLC Family Care is ready to assist you and your growing family. So, whether you are expecting and want to set up  a caregiver before your baby arrives, or already have a newborn and need help, call TLC Family Care today: (314) 725-5660 or tlc@tlcforkids.com
Notes
Membership Rates Waived for Medical Professionals and First Responders

March 19, 2020

TLC is currently offering FREE MEMBERSHIP to all Medical Professionals and First Responders. We know you cannot work at home and want to help you ensure you have solid care arrangements for your loved ones. - Call TLC at 314.725.5660 to learn more and get started.