Nannying & The Work-at-Home Parent Part 2
Now that there have been boundaries and ground rules established, the nanny and the work at home parent will need to talk about how to handle conflict/discipline as well as work on a schedule/routine that can be followed on a daily basis.
How to handle conflict: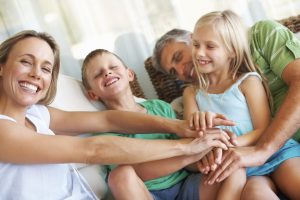 When looking to hire a nanny, having a discussion about discipline philosophies and methods is necessary. Common areas of conflict are often discussed during the interview process, but if it's not, this could cause issues between the nanny and work at home parent. Having regular, ongoing communication will help both parties discuss their ideas and preferences, but there will need to be a clear understanding of what the parent's wishes ultimately are. A great way to keep the communication line open is by having an open dialogue type of meeting every month or every other week. This could be a safe place to discuss how things are going, what expectations parents have for in-home policies or specific rules in the house that may be changing, and it will also give the nanny the space to ask questions or share any difficulties/successes she has had in recent days with the children.
Read on to find additional tips on routine, work environment and avoiding micromanaging.
HomeWork Solutions is one of the nations leading nanny tax and payroll companies.
TLC For Kids, Inc. has been St. Louis' premier nanny and babysitting agency for over 30 years. TLC For Kids' dedicated staff is ready to assist you in finding nannies, tutors, newborn care specialists, sitters and more.  Reach us at tlc@tlcforkids.com or 314-725-5660