Identity Theft Among Children on the Rise: Use Caution with What You're Sharing
Our guest blog comes from Tonya Sakowicz, Newborn Care Solutions, a mom to two school-age kids. She shares with us her tips for what NOT to share when it comes to children and social media.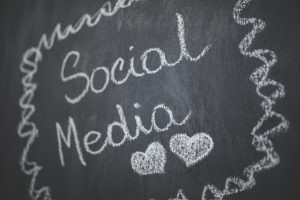 You've just had a baby—congratulations!!  And everyone wants to know when the baby was born, where, how much they weighed and what you named them. And as a new, proud parent, you want to shout your new joy from the rooftops, right?

Not so fast according to Social Media Safety Experts. Children are one of the largest targeted groups of identity theft because their information is so readily available. Because of this, it is often not until they are ready to take off for college and apply for their first credit card or a student loan that ID theft is discovered.

And of course, there are the creeps. The ones who target young children or even just steal their photos and put them in places we don't ever want them to be. It is up to us, their parents and their caregivers to protect them. Everyone has to make their own decisions about how much information, but here are several things to consider before you hit the "post" button.
Read all of Tonya's tips on what not to share and learn more about Newborn Care Solutions.
TLC For Kids, Inc. has been St. Louis' premier nanny and babysitting agency for over 30 years. TLC For Kids' dedicated staff is ready to assist you in finding nannies, tutors, newborn care specialists, sitters and more.  Reach us at tlc@tlcforkids.com or 314-725-5660