Paying Your Nanny Legally is the Right Thing To Do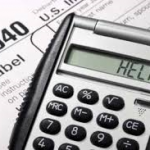 Every January, we're asked by both nannies and parents on how to file taxes as an employee / employer. A nanny is considered a household employee and should receive a W-2. Many times both nannies and parents find this process confusing. There are some wonderful services out there to help both parties navigate the complicated world of nanny taxes.
Still unsure what you need to do? Our friends at HomeWork Solutions have a wonderful library of resources with all the answers.
Paying Your Nanny Legally is the Right Thing to Do
Why You Can't Give Your Nanny a 1099