Car Seat Safety Tips for Nannies
Our guest post today comes from Regarding Nannies, a blog founded by three career nannies, and full of useful information and resources.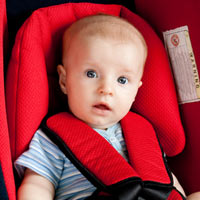 As a nanny, you're not only investing in your childcare career, you're also investing in the well-being and safety of someone else's children. Your responsibility is to provide maximum care and the most hazard-free environment, which may include traveling via car.
You may prefer to use your own vehicle for your job because you're more comfortable and secure driving. But you'll want to ensure your clients that your car is well-equipped to safely transport children with as minimal risk as possible. Here's some guidance to follow if you choose to use your personal car to shuttle kids to and fro as a nanny.
Read more on Car Seat Safety Tips for Nannies