The Latest Must Have Accessory for New Moms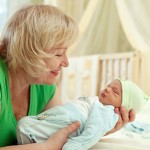 A recent article from the New York Post suggests that hiring a postpartum doula is the latest accessory for new moms. Moms give birth and then are expected to do it all. However, it's not easy to handle the stress of bringing a new baby into the home. A doula can help. doula is a Greek work and means "women helping women." The postpartum doula is there to nurture the new mom. She helps mom with whatever needs to be done. It can be cleaning, cooking, running errands, taking care of the baby or playing with a sibling.
Many doulas have newborn care training and can offer mom support in nursing, bathing and sleep training. Hiring a doula can provide mom the support she needs to ease into motherhood. TLC Florida has doulas in Miami, Fort Lauderdale, West Plam Beach, St. Petersburg, and Tampa. Some doulas are willing to travel if expenses are covered. Visit our website at tlcforkids.com to learn more.
To read the full article from the New York Post click here .