Characteristics of a Good Nanny
Hiring a nanny is an important decision and one that should be given a lot of thought. When hiring a nanny you are finding someone whose primary responsibility is the care and nurturing of your young children. This is a person from whom your children will grow to love and respect. You and your children should feel comfortable with and accept this person as part of your home environment.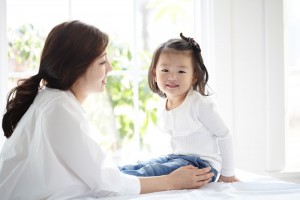 Listed below are some capabilities TLC for Kids recommends families should look for when hiring a nanny:
* provides safety and security by establishing a routine and consistency
* knows about nutrition and first aid
* knows the proper handling of an infant for feeding, bathing, dressing, and holding
* knows how to recognize illness in your children
* understands your children's development stages and "phases"
* plans learning activities
TLC for Kids has been helping St. Louis families hire nannies for over thirty years. Our expert placement counselors will guide you through the hiring process. To learn more about hiring a TLC for Kids nanny visit our website or give us a call at 314-725-5660.
If you are looking for a nanny in South Florida call our Miami office at 305-256-5905.