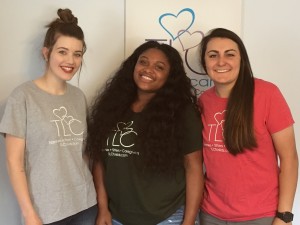 TLC for Kids has part-time and after-school nanny jobs!! These families are ready to hire and can interview ASAP!
Contact Jennifer at jennifer@tlcforkids.com if you think one pf these jobs would be a good fit for you!
Family in Creve Coeur needs after-school nanny Mon-Fri from 3:00-6:00p for 2 active boys. The best fit will be someone who is kind but firm. $13-15/hr
Family in University City needs a nanny 3 days/week for 2 year old and new born. Monday and Thursday are 8-5 and Tuesday is 9-5. Newborn experience is required. $15/hr
Ladue family is looking for an after-school nanny for 3 children (6,7,9) Mon-Fri from 3:30-7 or some days as late as 8:00. Also needs 2 mornings a week (Mon and Wed). $14/hr
Ballwin family looking for energetic nanny Mon-Fri from 3-6 who will enjoy working and playing with their 2 kids. $15/hr
Webster family wants to interview someone as soon as possible for their 2 children (ages 12 and 10). Hours are Mon-Fri from 2:30-5. Experience with special needs is helpful. $13-15/hr
Family in Richmond Heights with newborn is looking for a part-time nanny Mon-Fri from 12-4. Pay commensurate with experience.
Clayton family is looking for a part-time nanny for 2 kids. Most likely the schedule will be 12-5 four days a week. The father works from home. Family is looking for someone to play and interact with the children. $12-14/hr
Creve Coeur family is looking for a nanny Mon-Fri from 3-6 starting in November to play with their 5 year old daughter. Child works best with someone who is outgoing, loving, warm, artistic, and into "girly" things. $13-15/hr
Ladue family needs help with getting 3 active kids to different activities and with homework. Family will need different hours every week but nanny will be given advance notice and they can be flexible with the schedule. Position starts in November. $13-15/hr