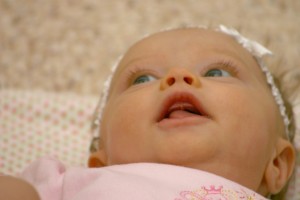 A few weeks ago I found out I was going to be an aunt again! I'm so excited that my sister is expecting a little baby early next year. I wanted to help her get ready for the new arrival so I started searching the internet. There is so much helpful information on line for parents. I wish I had all this information at my finger tips when my kids were babies! Anyway, I came across this blog on preparing the nursery. How fun would it be to help my sister prepare the nursery?!?!
The blog mentions the things you need to set the right environment for you and the baby. You will be spending a lot of time in the nursery so make sure it's peaceful, comfortable, and quiet. The blog also talks about important things to look for while choosing a crib. If you would like to read the blog and the tips on selecting a crib you can click here for the blog. It's going to be so fun setting up the nursery.
TLC for Kids can also help with a new baby. Our incredible staff of daytime and night time caregivers in South Florida are ready to care for your newborn. Read more about our newborn care services and caregivers here.