Archive for September 2016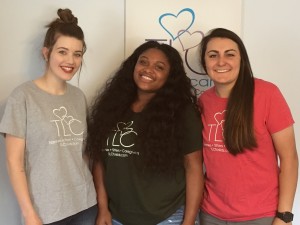 TLC for Kids has  part-time and after-school nanny jobs!!  These families are ready to hire and can interview ASAP!
Contact Jennifer at jennifer@tlcforkids.com if you think one pf these jobs would be a good fit for you!
Family in Creve Coeur needs after-school nanny Mon-Fri from 3:00-6:00p for 2 active boys.  The best fit will be someone who is kind but firm.   $13-15/hr
Family in University City needs a nanny 3 days/week for 2 year old and new born.   Monday and Thursday are 8-5 and Tuesday is 9-5.  Newborn experience is required.  $15/hr
Ladue family is looking for an after-school nanny for 3 children (6,7,9) Mon-Fri from 3:30-7 or some days as late as 8:00.  Also needs 2 mornings a week (Mon and Wed).  $14/hr
Ballwin family looking for energetic nanny Mon-Fri from 3-6 who will enjoy working and playing with their 2 kids.  $15/hr
Webster family wants to interview someone as soon as possible for their 2 children (ages 12 and 10).  Hours are Mon-Fri from 2:30-5.  Experience with special needs is helpful.  $13-15/hr
Family in Richmond Heights with newborn is looking for a part-time nanny Mon-Fri from 12-4.  Pay commensurate with experience.
Clayton family is looking for a part-time nanny for 2 kids.  Most likely the schedule will be 12-5 four days a week.  The father works from home.  Family is looking for someone to play and interact with the children.  $12-14/hr
Creve Coeur family is looking for a nanny Mon-Fri from 3-6 starting in November to play with their 5 year old daughter.  Child works best with someone who is outgoing, loving, warm, artistic, and into "girly" things.  $13-15/hr
Ladue family needs help with getting 3 active kids to different activities and with homework.  Family will need different hours every week but nanny will be given advance notice and they can be flexible with the schedule.  Position starts in November.   $13-15/hr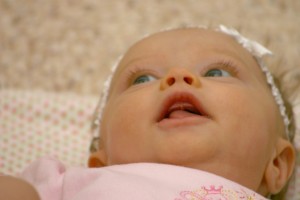 A few weeks ago I found out I was going to be an aunt again! I'm so excited that my sister is expecting a little baby early next year. I wanted to help her get ready for the new arrival so I started searching the internet. There is so much helpful information on line for parents. I wish I had all this information at my finger tips when my kids were babies! Anyway, I came across this blog on preparing the nursery. How fun would it be to help my sister prepare the nursery?!?!
The blog mentions the things you need to set the right environment for you and the baby. You will be spending a lot of time in the nursery so make sure it's peaceful, comfortable, and quiet. The blog also talks about important things to look for while choosing a crib. If you would like to read the blog and the tips on selecting a crib you can click here for the blog. It's going to be so fun setting up the nursery.
TLC for Kids can also help with a new baby.  Our incredible staff of daytime and night time caregivers in South Florida are ready to care for your newborn.  Read more about our newborn care services and caregivers here.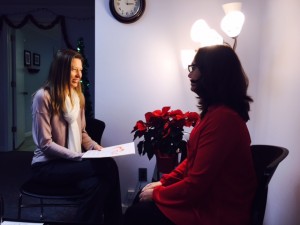 Congratulations! You've secured an interview for a great nanny job. The interview with the family is your opportunity to shine! Be sure to leave 10-15 minutes earlier than planned and arrive with a smile. Show immediate interest in the child(ren). Don't forget they are why you are there! Read below for more nanny interview Do's and Don'ts.
DO: Arrive on time and prepared for the interview. Leave 10-15 minutes earlier than planned in case there is traffic or an accident. Know the children's names, ages, school arrangements, etc. Also have a list of prepared questions to ask during the interview.
Do: Have a resume or nanny portfolio to refer to while discussing your experience. Being able to show a family your past experience and relate back to it during the interview helps the family see your abilities. If you don't have a resume or portfolio bring along a list of references names and numbers and/or letters of recommendation.
DO: Make sure you have a clear understanding the responsibilities of the position. This will help you relate your skills and accomplishments to the position, even if you come from another field.
Do: Use good eye contact and proper speech. Good eye contact indicates confidence. Proper speech helps us communicate better and teach children good verbal skills.
Do: Turn off your cell phone. You should always remember to turn off your phone before an interview. A ringing, beeping or vibrating phone during an interview is very distracting to everyone. If possible leave it in the car.
Do: Know the next step. At the end of the interview ask when you will hear back from them and if they need any additional information from you.
Don't: Bring up your salary right away. Let the family get to know you and all you have to offer before you tell them your salary requirements. If the employer brings it up you can give them a salary range. You should avoid expressing a figure until you know that an offer has been extended.
Don't: Underdress for the interview. You can show respect to the family by wearing proper attire. Wear nice slacks or a casual dress with appropriate shoes. If you want to wear jewelry keep it small. Remember kids grab for things and are sensitive to smells.
Don't: Bring a friend to the interview. A nanny should always come to the interview by themselves. If you are unsure of the location or length of the drive they can practice before. Calling for a ride at the end of the interview can be very awkward for everyone.
Don't: Talk negatively. Do not talk negatively about previous jobs, employers or kids you have taken care of. If they ask you why a previous job ended give them a brief and truthful answer without sounding negative.
TLC for Kids has great part time and full time jobs available now.   If you are looking for a rewarding job working with kids please apply with us today!  Visit our website to learn more or call us at 314-725-5660.