The Surprising Science Behind Meditation During Pregnancy
I'm excited to introduce our guest blogger today, Jessica Mougis. Jessica's message about doing meditation during your pregnancy is very important. I also think that postpartum moms will find meditation helpful. Meditation will sooth the nerves of nervous sleep deprived moms. Thank you Jessica!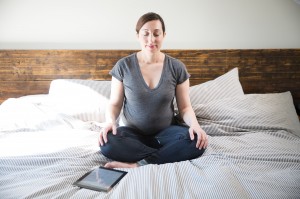 In the third trimester of my pregnancy I found out my baby was breech. I was devastated and refused to accept that my birth experience would not be the natural birth that I had envisioned. I did everything in my power to naturally get my baby to turn, but she never did. It was during my struggles to accept the new path of my pregnancy that I found Expectful – a platform that makes meditation easy for new and expectant moms.
After a few days of meditation I began to feel a sense of peace that had escaped me for so long. Having that quiet time to connect with myself and with my baby helped me to accept my birth plan. Whenever I felt overwhelmed by my thoughts, emotions and fears meditation became the anchor that brought me back to the peace within. When I began reading about the science behind meditation during pregnancy I was amazed to find that along with stress reduction there were many other proven benefits.
· Calmer Baby Temperament. I have found my baby to be generally content. While a large part of that is her nature, I know that meditation and yoga throughout pregnancy have helped me which has also helped her. Babies are extremely sensitive to the energy around them, and I am hopeful that my effort to remain present and aware are positively affecting her.
· Pain Reduction During Birth. My birth was a cesarean delivery. Even though I was given an epidural and numb from the chest down, I felt sensation. The feeling of being paralyzed was scary and could have easily caused me to panic. However, I was able to return to my breath over and over to help me stay present and a calm.
· Easier Recovery. My recovery was difficult. Healing from major abdominal surgery while being sleep deprived and learning how to breastfeed was very overwhelming physically and mentally. I was better equipped to deal with the pain and stress by practicing meditation.
· Connection and Compassion. Meditation nurtures compassion. This has been instrumental in my relationship with my husband. Having a new baby and adjusting to a totally new life can easily cause strain and tension. Practicing meditation helps me to slow down, take deep breaths, and see things from his point of view. This has brought us close together in our early parenthood journey.
As I reflect on my experience and the science behind meditation, it made me wonder why my doctor never addressed mental well being during my pregnancy. When addressing prenatal care, it's so important that both the body and mind are looked after.
TLC for Kids provides newborn services for families in South Florida and St. Louis, Mo. Visit our website to learn more about our newborn nannies and over night providers.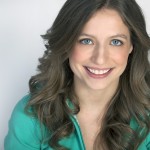 Jessica is an experienced yoga teacher and filmmaker. She has taught yoga, dance and videography to more than 1000 children, and has led teacher trainings for more than 150 adults nationally and internationally. Jessica currently writes a blog, Lifted Into the World, about her experiences with new motherhood. (https://liftedintotheworld.wordpress.com) She lives in the Upper West Side of Manhattan with her husband Steve, daughter Emily Rae, and Rhodesian Ridgeback, Romeo.