TLC for Kids' New Placement Director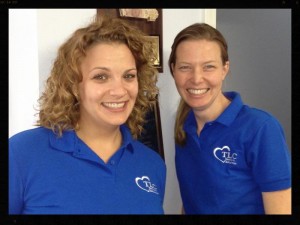 Debbie Hipp is the new TLC Nanny Placement Director. Debbie has been working for the past couple years as TLC's Placement Counselor, recruiting and screening nannies for nanny jobs. For those of you who do not know, Debbie was TLC's Placement Director 10 years ago. She left her full-time position with TLC at that time to care for her own growing family. Since then, she has continued her relationship with TLC. Debbie has worn many hats at TLC for Kids. Besides screening nannies, she has managed our social media and blog, staffed on-call babysitters early in the morning and has helped in TLC's website development. We look forward to her leadership role in the nanny placement department.
As we welcome Debbie into her new position, we also said goodbye to Jessica Friedman, who has been our Placement director for the past 10 years. Jessica has chosen to take some time away from TLC to be with her growing family. Throughout her time here, Jessica became an expert with both her clients and her nannies and she will absolutely be missed by them. Earlier this week, she sent an email about leaving TLC that was met with a huge outpouring of love from both groups.
I want to wish you Good Luck with your new adventure. Thank you for being an awesome Placement Director, sounding board and advisor!
TLC Nanny
So sad to see you go! We are so grateful for all you did to help place us. We simply adore Mary and couldn't be happier. Enjoy your time with your family.
TLC Client
I will miss you after all these years, you've always helped me with getting excellent Nanny position's. I also consider you a friend! I wish you luck with your husband's business, and I know you'll love staying home with your adorable guy. Warm regards
TLC Nanny
I know today is your last day with us, so I wanted to tell you how much I've enjoyed working with you, even though we never got to meet in person! You are so great at your job and you have been such an incredible help to me as I have learned to take on different responsibilities here. You have been so patient with me and helped me with our wonderful and completely rational Miami clients! I hope that we'll get to meet someday and I wish you all the best!
TLC Office Staff Member
Jessica may have left the TLC office, but she will never leave the TLC family.