Advantages of Using a Nanny Placement Agency
TLC For Kids has been providing nanny placements for over 30 years in St. Louis. Five years ago we opened in South Florida. Hiring a nanny is an important decision for your family. There are many things to consider like finding nanny candidates, screening and interviewing them and setting up a contract.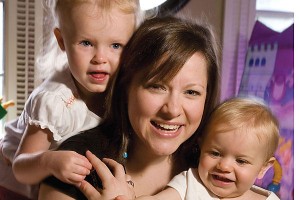 Often times we are asked why a nanny agency can be beneficial for families when there are so many do-it-yourself options on the web. Here is list outlining the reasons why families should hire a professional nanny agency to help them with their nanny search.
Advantages of Using Nanny Agencies
A good nanny agency saves time for both nanny and family. It has tested procedures for recruiting, advertising, screening, and counseling, and policies regarding both placement and refunds.
It has an established reputation based on previous nanny placements, which in turn draws additional nannies and families into its registry, improving the choices for all.
A good nanny agency treats nanny and family as equals. Both are its clients, for without one it will not have the other.
A good nanny agency provides a solid nanny/family contract.
A good nanny agency stands behind its placements and impartially counsels both parties in case of on-the-job conflict.
A good nanny agency monitors the success of its nanny placements and may even offer workshops and gatherings that support both nanny and family.
Experience with a good nanny agency is probably the best possible introduction to the placement process: when a nanny has fulfilled her commitment to a good agency placement, the experience – awareness of screening procedures and of the many hitches along the way – will help both nanny and family in the next go-around.
A good nanny agency is known by its customer service, the caliber of the nannies and families it serves, and the frequent long-term success of its placements.
If you would like to learn more about TLC for Kids and how we can help you hire a nanny please visit TLCforkids.com or contact Debbie Hipp at 314-725-5660.