We are happy to introduce three of our newest temporary sitters!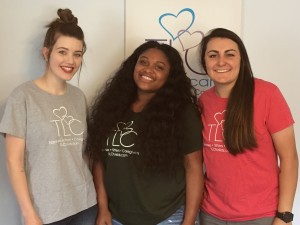 Krystal is currently attending the Hickey College school of Veterinary Technology and helps run an all male barbershop chorus. She has worked with children since she was 14 years old. Before working with TLC, Krystal babysat for friends and family since she was 14 and worked in a child development center. She has experience that ranges from one year olds to preteens! Krystal is available evenings and weekends.
Nadica is a very enthusiastic College student studying Mass Communications (TV and broadcasting). She has worked with children of all ages ranging from infancy to teenagers as a tutor, a gymnast coach and has held several nanny positions. She knows how to keep children active and motivated and is happy to prepare meals.
Caylee is a recent college graduate from SIUC. Caylee has a lot of personal experience working with children with disabilities – both during her internship with Special Olympics and summer nannying. She has also worked numerous sports camps for kids throughout her four years as a collegiate athlete.
Jasmine is available for day and evening shifts.
If you would like to arrange for any of these sitters for your next date night give us a call at 314-725-5660!
TLC For Kids has been providing nanny placements for over 30 years in St. Louis.  Five years ago we opened in South Florida. Hiring a nanny is an important decision for your family.  There are many things to consider like finding nanny candidates, screening and interviewing them and setting up a contract.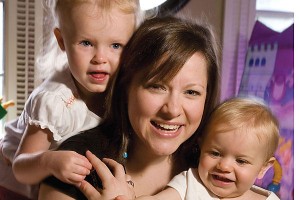 Often times we are asked why a nanny agency can be beneficial for families when there are so many do-it-yourself options on the web.  Here is list outlining the reasons why families should hire a professional nanny agency to help them with their nanny search.
Advantages of Using Nanny Agencies
A good nanny agency saves time for both nanny and family. It has tested procedures for recruiting, advertising, screening, and counseling, and policies regarding both placement and refunds.
It has an established reputation based on previous nanny placements, which in turn draws additional nannies and families into its registry, improving the choices for all.
A good nanny agency treats nanny and family as equals. Both are its clients, for without one it will not have the other.
A good nanny agency provides a solid nanny/family contract.
A good nanny agency stands behind its placements and impartially counsels both parties in case of on-the-job conflict.
A good nanny agency monitors the success of its nanny placements and may even offer workshops and gatherings that support both nanny and family.
Experience with a good nanny agency is probably the best possible introduction to the placement process: when a nanny has fulfilled her commitment to a good agency placement, the experience – awareness of screening procedures and of the many hitches along the way – will help both nanny and family in the next go-around.
A good nanny agency is known by its customer service, the caliber of the nannies and families it serves, and the frequent long-term success of its placements.
If you would like to learn more about TLC for Kids and how we can help you hire a nanny please visit TLCforkids.com  or contact Debbie Hipp at 314-725-5660.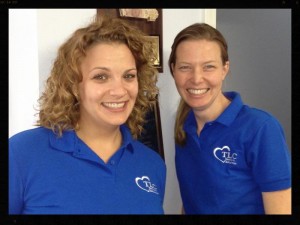 Debbie Hipp is the new TLC Nanny Placement Director.  Debbie has been working for the past couple years as TLC's Placement Counselor, recruiting and screening nannies for nanny jobs. For those of you who do not know, Debbie was TLC's Placement Director 10 years ago. She left her full-time position with TLC at that time to care for her own growing family. Since then, she has continued her relationship with TLC. Debbie has worn many hats at TLC for Kids. Besides screening nannies, she has managed our social media and blog, staffed on-call babysitters early in the morning and has helped in TLC's website development. We look forward to her leadership role in the nanny placement department.
As we welcome Debbie into her new position, we also said goodbye to Jessica Friedman, who has been our Placement director for the past 10 years.  Jessica has chosen to take some time away from TLC to be with her growing family. Throughout her time here,  Jessica became an expert with both her clients and her nannies and she will absolutely be missed by them.  Earlier this week, she sent an email about leaving TLC that was met with a huge outpouring of love from both groups.
I want to wish you Good Luck with your new adventure. Thank you for being an awesome Placement Director, sounding board and advisor! 
TLC Nanny
So sad to see you go! We are so grateful for all you did to help place us. We simply adore Mary and couldn't be happier. Enjoy your time with your family.
TLC Client
I will miss you after all these years, you've always helped me with getting excellent Nanny position's. I also consider you a friend! I wish you luck with your husband's business, and I know you'll love staying home with your adorable guy. Warm regards
TLC Nanny
I know today is your last day with us, so I wanted to tell you how much I've enjoyed working with you, even though we never got to meet in person! You are so great at your job and you have been such an incredible help to me as I have learned to take on different responsibilities here. You have been so patient with me and helped me with our wonderful and completely rational Miami clients! I hope that we'll get to meet someday and I wish you all the best!
TLC Office Staff Member
Jessica may have left the TLC office, but she will never leave the TLC family.