Interview with a TLC Newborn Nanny Specialist
For the last few weeks our blog has been focusing on Newborn Care Specialists.  We had the exciting opportunity to interview Sue M recently.  Sue is one of TLC's best Newborn Care Specialists.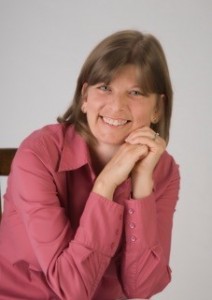 TLC: What training company did you use and what classes did you take?
Sue: I took the Newborn Care Specialist Training with Gentle Ventures Training Center.  The center is located in Glendale, AZ, but you can take the classes on line.
TLC: Did you find the online class was easy to use and that it fit into your schedule?
Sue: Yes, I was able to do the class at my own pace and I had up to a year to complete it.
TLC: What did the class entail?  Watch video's, take quizzes, read articles, did you do any hands on training?
Sue: I received a 250 page manual to use while I followed along with online videos.  At the end of each chapter there are questions to answer and at the end of the training there is a test that must be passed to receive a certificate of completion.
TLC: What was your newborn experience prior to taking the class?
Sue: Prior to taking the Gentle Ventures Newborn Care Specialist Training I was a nanny for 15 years.  In the 15 years as a nanny I cared for about 4 newborns.   Since taking the class about 6 months ago I have cared for another 7 newborns!
TLC: Please share with us some of the things you learned and what you've been able to teach parents.
Sue: I have learned so much! Some of the things I have been able to teach parents are: healthy sleep habits and sleeping environments for babies, what the best formulas are on the market today and what ingredients to avoid, calming techniques, how to swaddle and why it is important, and natural ways to help ease gas and reflux symptoms…
TLC: Why do you like working with newborns and why did you want to become a Newborn Care Specialist?
Sue: In 2014 I became employed as a temporary nanny for a couple with a 10 week old baby.  This baby was the calmest, happiest baby I had ever cared for and the reason why is because the parents had planned ahead by reading and researching healthy habits for their baby.   They were determined to get the baby off to a good start with sleep and feeding routines. These routines hardly ever had us wondering or guessing what the baby needed or wanted and this baby rarely needed to fuss or cry because all his needs were met.  I was so impressed by this that I began to do my own research and found out that with proper training I could help families make a much smoother adjustment to bringing home a newborn than most parents actually are experiencing! My passion is to do just that! I love to partner with parents and help new families overcome the challenges that a new child brings.  I can help parents enjoy this time and set up best practices that will result in a smooth transition for them and their newborn.
TLC: Do you plan on taking other newborn classes on line?
Sue: There are many courses offered not only online but also in person, several are listed on the NCSA (Newborn Care Specialist Association) website and others can be found through networking. I look forward to continuing my education as standards of practice are always changing and there is always more to learn!
I am still working on my certification. To become certified through the NCSA a person must:  1. Complete a course that is approved by the NCSA.  2. Successfully pass the NCSA's membership test.  3. Complete internship hours or have 2 years experience working with newborns.
Not only have I taken the online class with Gentle Ventures, I also flew out to Arizona to attend an advanced course with Newborn Care Solutions.  Right now I am about halfway to the goal of certification.
Thank you Sue for answering our questions about being a Newborn Care Specialist. If you would like to learn more about TLC for Kids and our newborn care visit our website or give us a call 314-725-5660 in St. Louis or 305-256-5905 in Florida.