New Job for the New Year!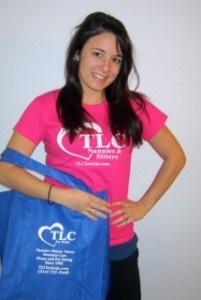 TLC for Kids is looking to fill a lot of jobs for the new year! We are looking for applicants who have previous nanny or daycare experience. All applicants must have three non-family member childcare references and an insured vehicle. Some positions require driving the children while on the job.
Our nanny positions offer a great salary and benefits like paid vacation, holidays and sick days. Full time nanny positions pay on average between $550-$650/wk and part time positions pay between $12-$15/hr.
Take a look at the brief description below of the current jobs and apply online today!
After-school (only requiring a semester commitment, Jan. – May)
Chesterfield: Monday-Friday 3:30-6:30 with 1 child
Ladue: M-F 3-7 and some days 3-9 with 3 kids
U.City: M-F 3-6:30 with 2 kids
Clayton: Flex on days ideally M-F 3:30-6:30 with one child. MUST have spec. education background
Weldon Springs: M-F 2-7 with 2 kids, household duties when ex has custody.
Ladue: M-F before and after-school with 2 kids.
Kirkwood: T/W 2:30p-6p
CWE: M 2-6,T 2-5:30, TH 2-6 and F 1-5:30 with 3 kids
Part-time ( One year commitment)

Chesterfield: Wed./Thurs/Friday 7:30a-4:30p with a 10 month old
O'Fallon: M 9:30a-6:30p, W: 9a-7:30p / F 6a-3:30p with 4 kids
CWE: 30 hrs. per week with a newborn
Full-time (One Year commitment):
St. Albans: M-F 11a-6:30p with 2 kids
Weldon Springs: M-F 9a-6p personal assistant / nanny
Richmond Heights: M-F 8:15-4:45p with 3 kids
CWE: M-F 7a-5p CWE newborn baby
Layfette Square: M-F 8a-6p with 2 kids
Frontenac: 30 hrs. per week over 7 days with 2 toddlers and a baby on the way.
St. Charles: M-F 8a-4:30p with 2 kids and twins on the way!
Live-In Positions (one year commitment):
Miami, FL: Live in nanny/housekeeping job in Pinecrest with a toddler and a baby on the way. Nanny works 5 days a week. Nanny has separate accommodations.
St. Louis, Mo: Live-in nanny job in Downtown St. Louis. Nanny will always have Sundays and Mondays off. Work Tuesday-Friday and two Saturdays a month with 3 kids. Nanny has own loft in building.