Archive for December 2015
Tonight is New Year's Eve! TLC for Kids babysitters will be busy tonight making New Year's Eve fun for the little ones at home. Here are a few places to check that will help fill the TLC goody bag for tonight's fun!
1. Take a few minutes to visit the TLC Caregivers page on Facebook. Nannies have been sharing fun craft ideas.
2. The TLC Pinterest Page has a New Year's board with some cute activities.
3. Talk to the kids about resolutions and print out these  New Year's Resolution sheets.
4.  Grab some paper plates and popcorn kernels and make  noise makers. (Make sure there is no risk of choking)
Happy New Year everyone.  Be safe tonight!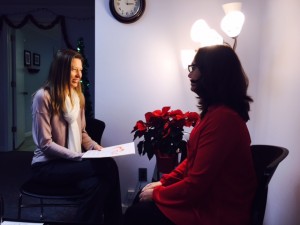 So you've gone through the TLC for Kids application process, and you're moving on to interviewing with families! Interviews can be a scary part of the process, so we've gathered a few tips on what to bring and how best to represent yourself!
 Prepare ahead of time.

Review any information you have about the family or the job before the interview, so it is fresh in your mind and you can show that you did your homework. Also look back over your resume and application, and brainstorm your answers to common or expected questions about your past experience and your nannying style.

Make a good first impression.

Be on time, dress professionally, shake hands, make eye contact, and don't forget to smile! Nannying is about connecting with the parents as well as the kids.

Bring activity ideas – from past experience or tailor-made for this family – and be ready to brainstorm more possibilities as you learn more about the kids throughout the interview

If you're interviewing in the home, ask to meet the children and spend a few minutes getting to know them. This will show the family that you are ready and excited to get started.

Parents will like to see that you thought about the job enough to have your own questions and concerns. Don't be too shy to ask about specific needs the kids have, any additional responsibilities outside of childcare, their typical daily schedule, or any other things you're curious about.

Parents lead busy, hectic lives! A written or emailed thank-you note can go a long way – especially if it emphasizes a couple of things that got you excited and made you realize how perfect this job will be for you.

Good luck!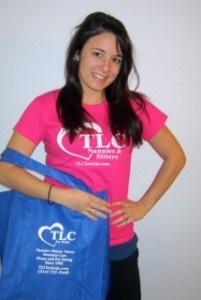 TLC for Kids is looking to fill a lot of jobs for the new year! We are looking for applicants who have previous nanny or daycare experience. All applicants must have three non-family member childcare references and an insured vehicle. Some positions require driving the children while on the job.
Our nanny positions offer a great salary and benefits like paid vacation, holidays and sick days. Full time nanny positions pay on average between $550-$650/wk and part time positions pay between $12-$15/hr.
Take a look at the brief description below of the current jobs and apply online today!
After-school (only requiring a semester commitment, Jan. – May)
Chesterfield: Monday-Friday 3:30-6:30 with 1 child
Ladue: M-F  3-7 and some days 3-9 with 3 kids
U.City: M-F 3-6:30 with 2 kids
Clayton: Flex on days ideally M-F 3:30-6:30 with one child.  MUST have spec. education background
Weldon Springs: M-F 2-7  with 2 kids,  household duties when ex has custody.
Ladue: M-F  before and after-school with 2 kids.
Kirkwood: T/W 2:30p-6p
CWE: M 2-6,T 2-5:30,  TH 2-6  and F 1-5:30 with 3 kids
Part-time ( One year commitment)

Chesterfield: Wed./Thurs/Friday 7:30a-4:30p with a 10 month old
O'Fallon: M 9:30a-6:30p, W: 9a-7:30p / F 6a-3:30p with 4 kids
CWE: 30 hrs. per week with a newborn
Full-time (One Year commitment): 
St. Albans: M-F 11a-6:30p with 2 kids
Weldon Springs: M-F 9a-6p personal assistant / nanny
Richmond Heights: M-F 8:15-4:45p with 3 kids
CWE: M-F 7a-5p CWE newborn baby
Layfette Square: M-F 8a-6p  with 2 kids
Frontenac: 30 hrs. per week over 7 days  with 2 toddlers and a baby on the way.
St. Charles: M-F 8a-4:30p with 2 kids and twins on the way!
Live-In Positions (one year commitment):
Miami, FL: Live in nanny/housekeeping job in Pinecrest with a toddler and  a baby on the way.  Nanny works 5 days a week. Nanny has separate accommodations.
St. Louis, Mo: Live-in nanny job in Downtown St. Louis.  Nanny will always have Sundays and Mondays off.  Work Tuesday-Friday and two Saturdays a month with 3 kids.  Nanny has own loft in building.