What to Pay Your Babysitter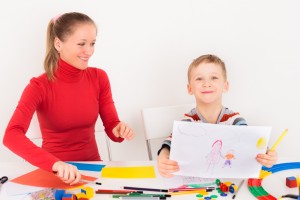 Finding a babysitter is a rite of passage for parents. It often means that YOU are ready for a night out with your spouse or friends without having to bring along your arsenal of diapers, wipes and an extra change of clothes. It's not easy to find someone you trust to watch your most precious possession— your kids. When you find someone the question then becomes how much do I pay her?!
Paying your babysitter a fair wage is important because it lets your sitter know you value her services and helps to ensure her interest in coming back. I often get asked what is the typical rate to pay?
At TLC for Kids, we have a minimum set rate of $12/hr . TLC sitters are experienced, CPR certified caregivers who have completed high school. Many have college or childcare coursework behind them. They also have their own transportation and come ready with books, games, puzzles and fun activities. TLC Sitters will arrive on time and ready to play!
When you have a newborn the minimum rate at TLC changes to $14/hr. If you are asking for extra housework or have more than 3 children the rate can go up to around $15/hr. This may seem like a lot, but keep in mind that it's a small price to pay for security and peace of mind. A sitter who is making a fair wage likely takes her job seriously and relies on the income to help pay for extra expenses for college or is supplementing her income.
Parents looking for a "mother's helper" or high school student pay a different rate. I've found that younger sitters typically make $8-10/hr. While a younger sitter might not be able to sit for a super late night, during a weekday, or offer sick care, she can still offer some much needed help. I've known of a mom or two to hire a high school student after-school and go for a jog around the block or hide out in her bedroom for an hour to unwind.
Hiring a babysitter even for a just few hours can help a frazzled mom recharge and that's worth its weight in gold!