TLC for Kids Celebrates 30th Anniversary
St. Louis families looking for nannies, babysitters and newborn care have been trusting TLC for Kids for 30 years. TLC's reputation in the community for providing quality caregivers and personal service makes them the go-to agency for busy families.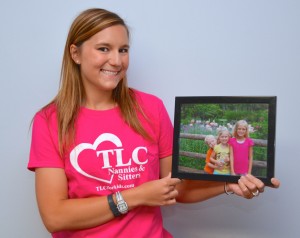 With a large staff of screened nannies and babysitters, parents can count on TLC for finding both full-time nannies and as-needed sitters for daytime, evenings, weekends, overnights and more.
Stephanie Graff and her sister, Sharon Graff-Radell, started TLC because they wanted families to have easy access to high caliber, one-on-one childcare when they need it most. "We offer peace of mind and take the stress away from busy families. Some of our clients use TLC three or more times a week and some only call us when their kids are sick, school is closed or their regular sitter can't make it," explains Stephanie Graff, TLC for Kids President.
Nowadays families may turn to online services to find nannies and sitters, but those are not always a safe or convenient way to find childcare. TLC offers a safer and more personal approach.
Families today don't have time to comb through online matching services to find a needle in a haystack, then check references and run a background check to figure out if that one person will be available at 6 a.m. when their child is sick. TLC handles all of that for their clients.
The women who work in the TLC office understand the concerns of parents. They, too, have families, juggle children, work, etc. They make sure to get to know the preferences of the families they work with to quickly address their needs. Families don't have to take the time to browse through random profiles. TLC's recruiters personally interview and screen each candidate to facilitate the perfect match. "At TLC, we get to know our nannies and our clients so that when your family is in need, we will send an experienced caregiver who will give you the peace of mind you need," Stephanie promises.
TLC not only locates caregivers for families, but also for daycares, preschools and religious organizations and special events.
"There is a misconception that it is expensive to use an agency. Using TLC will save you a lot of time and energy. For a $20 agency fee, an experienced, vetted caregiver will come to your home to care for your children. You make one call to TLC and we take care of the rest. It's that simple," Stephanie says.
TLC has recently since expanded to Florida where they service Miami, Boca Raton, Fort Lauderdale, West Palm Beach, Tampa, Orlando, St. Petersburg and Jacksonville. TLC can even provide its St. Louis members with a screened sitter when they vacation in one of these areas.
In addition to full and part-time nannies, temporary sitters and newborn care, TLC offers housekeepers, tutors, household managers, personal chefs, adult care, house sitters, pet sitters and even drivers. They also have qualified and experienced staff to take care for a range of special needs.
"From time to time, we do receive some unusual requests. Recently we had a family call us because they needed a caregiver to sit for 8 hours with their dog who was recovering from surgery. We have also cared for children at venues while their parents perform and recently, we had a client who requested someone to drive her son and his friends to a school dance and to the events afterwards," Stephanie said. TLC's mission has always been to help make life easier for families by providing excellent care. So whatever the need, they'd love to try and help. For more information on services, pricing, and to get started, you can visit the TLC website at tlcforkids.com or call and speak with them directly at 314-725-5660.