Reliable Florida Hotel Babysitters!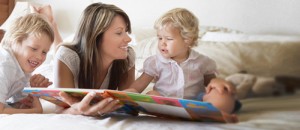 Vacations are a lot of fun for everyone.  Kids love traveling to new places and seeing all the cool things a different city can offer.  If you are traveling to Miami there are so many fun places to go with your kids.  Check out some of these family friendly attractions:
The Miami Museum of Natural Science , Miami Coral Castle Museum, Miami Metro Zoo, Miami Seaquarium  and  Jungle Island.
For kids one one of the best things about vacation is the hotel.  I don't know why but,  most kids LOVE the idea of staying in a hotel for a few days.
Parents, however, can find the hotel room a little cramped.  After a long days and nights of sight seeing parents can use a night away from the hotel and a  little time to recharge.
TLC For Kids can help.  Our Miami office offers hotel babysitting in Fort Lauderdale,  Miami and the Palm Beaches!  Our hotel sitters are fun, reliable and screened.  They will come to the hotel with games and activities for the kids to do while parents enjoy an evening out.
Visit our website to complete the hotel registration form.  TLC recommends booking your sitter prior to your arrival but last minute requests are welcome.