Available Childcare Jobs with TLC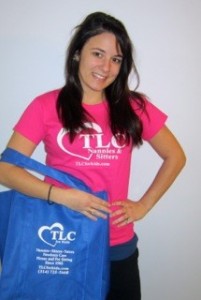 Looking for a job where you can use your childcare experience? TLC has a job for you! Working through a nanny agency doesn't only mean full-time nannying with one family. No matter what job you take on, we can offer you a competitive salary, hours and benefits that work for you, and guidance throughout the process with your resume, application, and other paperwork.
Here are just a few of the ways you can help out at our agency:
Permanent Nanny: caring for one family's children on a long-term basis
Temporary Nanny or Babysitter: on-call any days you are free to help out for a day, an evening, a weekend – whatever works with your schedule!
Hotel Sitter: assist out-of-town visitors looking for childcare assistance in your area
Tutor or Homework Helper: certified teachers help kids learn any subject K-12 or in higher education
Housekeeper or Personal Assistant: helping out in homes
Adult Companion: there to provide non-medical care or household assistance
House- and Pet-Sitters: taking care of houses and/or pets when families go away
Newborn Caregivers: qualified to provide care for babies daytime or overnight(caregiver is required to say awake)
TLC can help you to figure out what type of work best suits YOUR skill set, experience, and needs. For an idea of what we're hiring for right now, check out this page, apply here, and/or contact us! We're so excited to meet and work with you.