TLC for Kids Partners with Hope Squad Heroes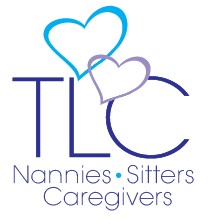 TLC for Kids, a premier nanny agency in South Florida and St. Louis, Mo., is proud to announce a new partnership with Hope Squad Heroes. TLC for Kids started in 1985 offering in home back up childcare for sick kids. Now, 30 years later TLC has helped thousands of families with their childcare needs . It has always been TLC's mission to help families and children. Hope Squad Heroes is a non-for-profit organization with a very similar mission: help families and children.
Hope Squad Heroes was founded by Washington University student Jackie Schechter. Hope Squad Heroes sends boxes of hope to kids (baby-12 years) with serious medical conditions and life-threatening illnesses. The boxes empower kids by putting a smile on their face in a time of great difficulty. The boxes include a t-shirt, little toys, crafts and other fun items. Hope Squad is completely funded by donations and the generosity of others.
TLC's founder Sharon Graff-Radell is happy to be on the board for Hope Squad Heroes. Graff-Radell said, "TLC is happy to help such a great organization. It is an honor to help brighten the faces of these kids who have such serious illnesses."
Hope Squad Heroes is run primarily by the kindness of others. To learn more about Hope Squad or make a donation visit their GoFundMe page.