College Students Make Extra Money!
B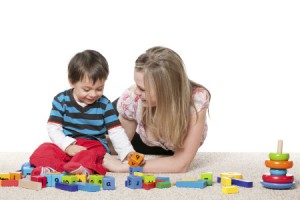 eing a full-time student can be taxing – physically, emotionally, and certainly financially. But what if there was something you could add to your schedule that could actually relieve some of that stress?
Surprise – there is! Find babysitting jobs through TLC for Kids and you'll not only make good money to help support yourself through school, you'll also have fun!
Here are a few ways that students can work with TLC:
Be a family assistant in the home. This can range from driving kids to after-school activities, running family errands, prepping meals, and arranging calendars, to playing with one child while a parent takes care of the other. Together, you and the family can make the position work.
Tutor or help children with their homework. If you have your Bachelor's Degree you can use knowledge from your earlier school years, or even share information from your current studies to be a TLC tutor. This is very rewarding work for students working on their masters, and both kids and parents will be so appreciative.
Of course, you can also combine any or all of these skills and take on a traditional babysitting role! You can work regularly after school hours, only on the weekends, or any other combination of times. TLC can help you find jobs around your schedule. Between local families and families visiting hotels you can make your college spending money picking up babysitting jobs around your schedule.
These are just a few ways that you can work with us to make extra money while you're in school! We're excited to help you find a good fit for your abilities and your time. Apply now at tlcforkids.com.