Join the TLC Team for the Autism Awareness Walk
TLC is excited to be a part of this year's
Autism Awareness Walk
on Saturday,
October 11th.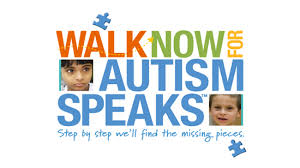 Please join our TLC for Kids Team as we walk together with families and kids affected by Autism.
We hope to see you on Saturday October 11th! Here is more info on location and schedule of events.
The walk is located in
Forest Park
and will take place in the morning. Click the link for more info.
If you are interested in being part of our team, please let us know! Contact Jessica to register at Jessica@tlcforkids.com
Thanks, TLC