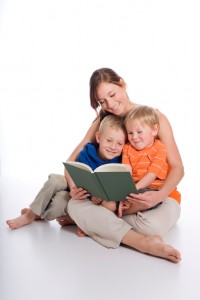 Thinking about hiring a nanny? Finding the right nanny for your family can feel overwhelming, so TLC for Kids has created a step-by-step guide to make the process as easy as possible.
Step 1: Determine this is right for your family. Having an in-home child care provider is a big step for any family. A nanny becomes a part of your life and sees everything that goes on, as if they are a part of the family too. To determine if this is right for your family, we suggest sitting down with your spouse to determine your budget and make a list of the tasks you need help with. Once you have clear expectations for a nanny, finding the right one for your family will become even easier.
Step 2: Contact TLC for Kids. Once you have determined a nanny is right for your family, you should contact the agency as soon as possible. You will start your nanny search by writing a detailed job description. This description or profile is what the nannies see. It should include information about children, the job responsibilities, the hours needed and the salary range. It is best to be as specific as possible. If you want the nanny to help with laundry and dishes say that instead of light housekeeping.
3. Start interviewing. After you complete your profile TLC will be able to start your nanny search. TLC will send you qualified and interested caregivers to review their profiles and interview. Initial interviews can be done over the phone but before making a final hiring decision you should meet the candidate face to face. Starting the interview process early gives you and your selected nanny time to work out a schedule and host play dates with your kids and nanny to see how they interact together.
Interested in starting your nanny search today? Call TLC for Kids: (314) 725-5660.