Hotel Childcare in South Florida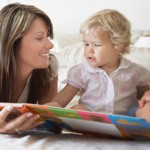 Family vacations to the beach are fun for everyone. Cities like Miami, Fort Lauderdale and Boca have great beaches and fun things for the family to do during the day. But the nightlife in Miami doesn't include kids. Miami and Miami Beach have great restaurants and clubs for parents to see while visiting South Florida. Michael Mina 74 was recently listed as one of the best new restaurants in Miami. Why not have a date night while on vacation?
TLC for Kids Miami has professional babysitters ready to come to your hotel. Our hotel babysitters are reliable, mature and experienced. They arrive at the hotel ready to play with a bag of age appropriate toys for your kids.
To book your South Florida hotel babysitter contact us at 305-256-5905 or ask the hotel concierge to contact TLC for Kids.