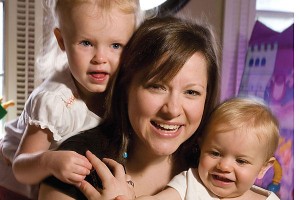 Are you a responsible, caring, and energetic person looking for a job?
The months leading into the fall, and the start of the school year, are TLC for Kids' busiest season. TLC already has a large group of dedicated caregivers, but we are looking to expand our team. We are hiring now for the fall!
Through TLC for Kids, there are different types of nanny positions available. There are permanent nannies, full-time nannies, part-time nannies, and temporary nannies.
All of the different positions available come with different perks. Permanent and full-time positions are secure positions that come with benefits and competitive pay. Temporary positions have flexible hours (as a temporary nanny, you get to write your own schedule), and pay $12/hour for a minimum of four hours. For example, if a family only needs a caregiver from 6pm-8pm, they are required to pay their sitter for four hours worth of work.
If you think you are interested in being a TLC for Kids nanny, call the office for more information or apply online today.