Confessions of a Summer Nanny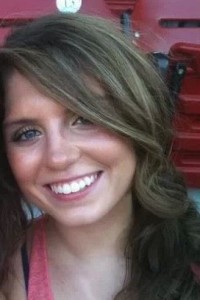 As a TLC temp nanny for six months, I found that I really enjoyed working with TLC as a babysitter and met a lot of great families and children. Toward the end of the school year, one of my regular clients was seeking a full-time summer nanny and was interested in hiring me for the break. Being with one family for the entire summer was so appealing to me. I loved the idea of really getting to know a family and being a part of all the summer fun in St. Louis. After just a few short weeks of being with the family I was placed with, I knew I made the right decision!
I found that summer nannying is so much more than just just babysitting! Each day brought new adventures and experiences for the kids and me. We went to different camps, explored the St. Louis Zoo, many parks and swam in their neighborhood pool. As a city transplant, I was also really happy to be able to finally discover the city. The best part was that all of my explorations involved these awesome kids and they also ended up teaching me things. When the summer came to an end it was so bittersweet, we all ended up going back to school – but I know I was able to teach the kids and they also taught me quite a few things. I felt that at the end, I really was an integral part of my summer family's life and them mine…that's why I'm so excited to be returning to them this summer. We've kept in touch throughout the year and we're all excited about what this summer will hold!
Thank you Brooke A. for the guest post!
To learn more about TLC's Summer Nanny Program visit our website.