The Wonder Years Parenting Conference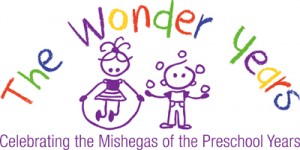 Are you a parent or caregiver of a toddler? Do you sometimes think children should come with an owners manual?
If so, than the Jewish Light conference The Wonder Years, is for you!
TLC for Kids is proud to be a part of this community event Sunday March 2nd 8:30-12:30 at the Saul Mirowitz Jewish Community School.
Spend the morning with other parents and gain practical strategies that will help make the Wonder Years a joyful adventure.
Sign up HERE for a morning jam-packed with informative sessions, community resources,
healthy snacks made by Bistro Kids, and a cute lunch bag.