TLC for Kids Opens to Serve Miami Hotels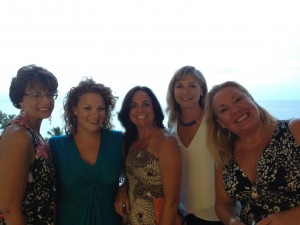 Maria Goggio, TLC Personnel Director, Jessica Friedman TLC Placement Director join Angela Lehman, TLC Vice President, and Owners Sharon and Stephanie Graff at the TLC Miami office on Collins Drive.
The staff was in Miami to get a close up view of Miami and Fort Lauderdale hotels. TLC for Kids has been servicing St. Louis' finest hotels since 1985 and look forward to providing the same high quality nanny and babysitting services for Miami and Fort Lauderdale hotels.
TLC's in-room hotel sitters provide families with safe, convenient, as needed child care. TLC South Florida sitters are professionally screened, warm and nurturing, and mature caregivers. They are selected especially for their experience, reliability, and commitment to quality child care. TLC nannies are easily recognizable in their uniforms and bring age appropriate activities for your children.
Call today for TLC hotel sitters 305-256-5905!